Cheeky Bin
Working in collaboration with UQ Property and Facilities, the University is planning to install a "smart bin" between the Great Court and the Union Complex. The smart bin will measure the level of the bin, as well as being able to detect when someone puts something into the bin, and when people are walking past.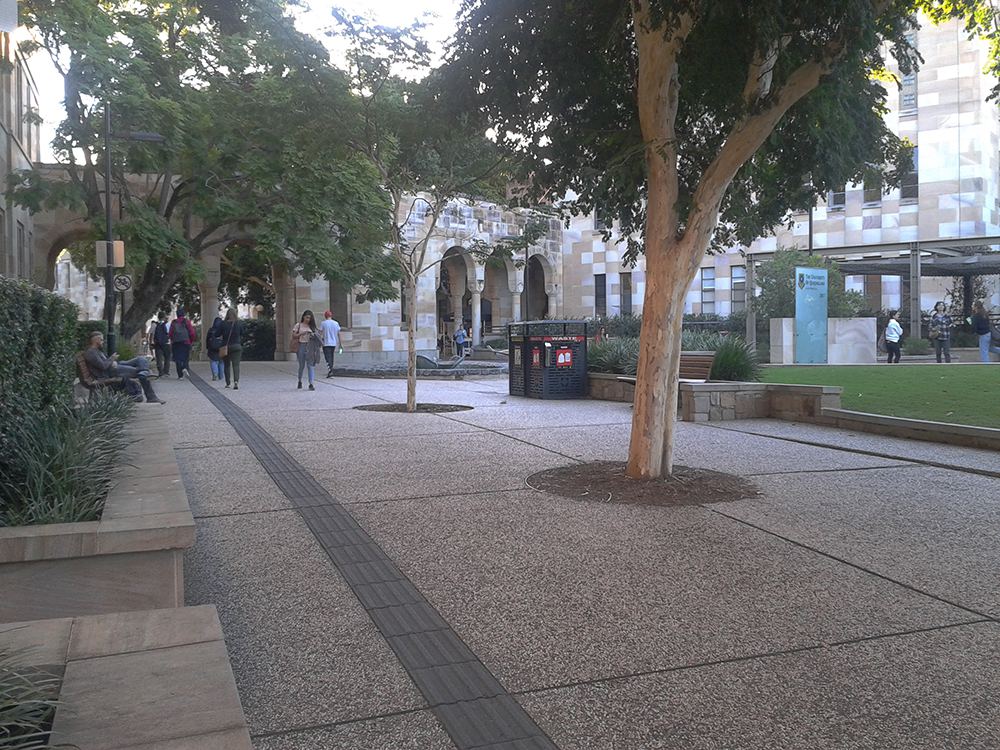 The location for the new Cheeky Bin
By detecting the fill level of the bin, UQ P&F will be able to know if the bin needs emptying without checking it physically. This could potentially reduce wasted staff time, as well as emissions from P&F vehicles.
It will also be equipped with a state of the art speech synthesiser, giving it the ability to talk. It will react to people walking past and placing rubbish in it. This ability will be used to promote recycling, advertise campus events and share useful information such as bus timetables and the weather.
This project is being undertaken by UQ ITEE students Mysti Woodard and Mitchell Grice under the supervision of Dr Alex Pudmenzky.